Volunteer
Join us. We rely on volunteers to operate the League and help our students find academic success. During the debate season, we encourage volunteers to come watch a tournament and witness the impact of the program not only on our young debaters, but also on everyone involved in making an Urban Debate League a success. See why debate is worthy of a volunteer commitment! Outside of the season, please contact us to learn of upcoming opportunities.
Explore the roles below to find a good match for your interests and skills.
Team Coach
If you are interested in coaching, we need you! Coaching involves a commitment to the activity.
A Coach works with debaters after school at least once per week during the debate season as well as at 4 to 6 tournaments, normally held on Saturdays. Coaches can work in either a paid or volunteer capacity. For larger teams, two coaches or an assistant coach are needed. Training for interested volunteers and ongoing training and support are provided by the League. If you are interested but do not have a school in mind, MDL will match you with a middle or high school.
Tournament Judge
Serving as a tournament judge is one of the most helpful ways to volunteer with the Milwaukee Debate League.
Judges evaluate student debates: listening, providing feedback, and selecting a winner. If you have never debated or it has been some time, not to worry! You will receive training. Judges have a huge impact on young debaters because it signals that you value their opinions and take them seriously. A good judge helps young debaters gain confidence and improved skills. Tournaments take place on Saturdays and you can elect to judge half or whole days.
Event  Volunteer
Not interested in judging but still want to be involved in helping us run events? No problem!
We're always looking for volunteers to help make our tournaments, summer debate camps and special events run smoothly. We appreciate extra hands for registration, picking up judging forms or distributing line ups for the next round, providing building guidance, setting up meals provided by the League, and tearing down after the event's finish. We will attempt to match your skills and preferences with our needs, so you can enjoy the entire experience start to finish.
Board Member
The Board consists of energetic individuals who are passionate about debate.
Board Members provide governance accountability as well as guidance for the League. These individuals generally are professionals, with relevant business or nonprofit experience and the time and skills to make a difference for the League. Individuals with community, corporate and fundraising connections are particularly valuable to the organization. The Board meets four times per year. Members act as ambassadors for the League and help with fundraising.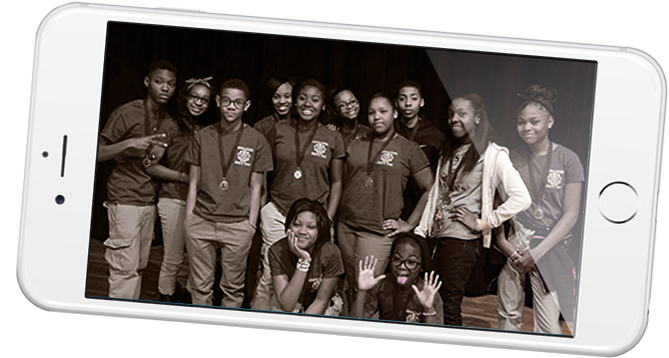 The Milwaukee Debate League, Inc. is a qualified 501(c)(3) organization and relies on individual donors as well as local corporations and foundations to fund our program. Please consider making a donation to the Milwaukee Debate League, an organization making a significant long term difference in the lives of our urban youth. Contributions are tax deductible.
You may donate online or send in a contribution via the mail. Please make checks payable to: Milwaukee Debate League, PO Box 240590, Milwaukee, WI 53224.
Form a Team
Principals, Administrators and Prospective Coaches,
We encourage you to join the Milwaukee Debate League family! Thank you for considering debate for your school. Studies show across the board that student participation in debate helps significantly with earning admissions to colleges and universities. By supporting debate, you are encouraging positive behavior and allowing students to develop skills that will offer better opportunities for higher education and meaningful careers. Along with the students' involvement, your commitment to debate is absolutely crucial to our program's success and continued growth. We are excited to have you help with us provide the power of debate to more young debaters. Teams are being accepted for both the Middle School and High School programs.
School or organization: Schools are eligible if they are 1) either sponsored by MPS or a charter school organization and 2) physically located in urban Milwaukee, as defined by the borders of Milwaukee County. Private schools may be accepted if 1) 50% or more of the student population are Title 1 (free/reduced lunch) and 2) the school population is racially/ethnically diverse.
Coach and judges:  The team must sponsor at least one coach (paid or committed volunteer) and provide judges (one judge for every two teams) for tournaments. MDL will provide training for both coaches and judges and will try to match a coach to the team if we have volunteer coaches available. MPS pays coach and judge stipends for MPS schools.
Physical location to hold practices: Space is needed for team practices (some schools have a dedicated debate room if space is available). Teams practice 2-3 times per week depending on how large or involved the team is. Two times per week is the norm. (MPS provides this in-kind for MPS schools)
Transportation to tournaments: Local tournaments are typically Saturday events located at area schools and accessible by County Bus service. Transportation is the responsibility of the team.
Materials, copying, paper, timers, etc.:  Each organization covers the costs of printing evidence packets, office supplies, timers, etc. The amount is typically $100-$300 per season depending on the size of the team.